ON HOLD MESSAGES FOR SENIOR LIVING FACILITIES
Most senior living prospects begin their journey online. But…
When it comes time to move forward, statistics show 70% of senior living and care consumers will call during their buying journey. Since senior living and care is a highly-considered purchase, it often requires direct communication with a qualified representative.
INPHO helps convert more phone calls to move in's by improving the callers experience while they are on hold.  Why not showcase WHY they will want to live there with a compassionate, welcoming voice that sets the mood for your conversation. Let them know you understand this is not an easy decision and transition.
Your most important calls are from potential residents or their loved ones.

Your Senior Care facility should be portrayed as THE enjoyable place to be in your area. We accomplish this through an audio tour that creates the feeling of that crackling fire in the winter, the garden stroll in summer, the Halloween dress-up, the festive Christmas party. INPHO uses the power of the phone to bring your facility to life!
Use your On Hold to promote and convert. Instead of tired old clichés  like "Your call is important" and "Thank you for holding," explain what you have to offer that includes a call to action like "ask us about arranging a tour when we take your call."
When a potential resident or a loved one is calling to decide what the next step might be, calling your facility may not be easy. Ensuring that the caller feels comfortable while waiting to talk to a representative is extremely important. On hold messaging allows the caller to know that their call is important to you and keeps them on the line.
Explain meal service, dining options and assurance that residents are eating properly.
Announce upcoming events, activities, and amenities.
Describe medical and health services at your location.
Inform of safety proticols and monitoring.
Highlight key services that meet pressing needs.
A unique On-Hold Messaging package customized for your Community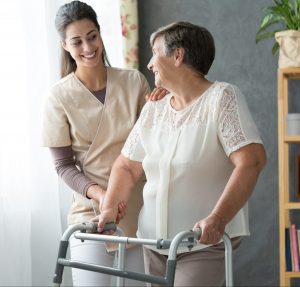 INPHO's professional script writers, production specialists and voice talent will create messages that enhance your image, target caller needs and help them make informed decisions. We also provide fully licensed music to comply with copyright laws and quality voice talent to maximize the personal touch. INPHO Information On Hold has years of experience crafting customized on-hold messages for senior living facilities
Let us help present a professional first impression, enhance your brand and market to your callers that are reaching out to you.
Bob Vigil, President and Owner of INPHO