ON HOLD MESSAGES FOR MANUFACTURING INDUSTRIES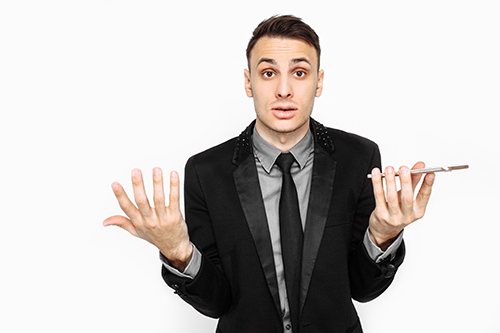 Have you ever learned one of your customers used another company for something that you could've provided?
And they said, "I didn't know you did that?" It makes you want to pound your fist on your desk.
INPHO will inform your callers of the "other services and items" you provide that they might not be aware of. That's how INPHO easily pays for itself!
Callers convert 30% faster than web leads.
Calls provide a more immediate return on your marketing investment (Source: Forrester).
They called you for a reason…

You spend marketing resources trying to get your phones to ring. INPHO Information On Hold makes the best of that opportunity, using hold time to share your business messages with your valued callers. No silence. No repetitive music. Hold time is your time to speak directly to current and prospective customers who have called and want to work with you. 
For 40 seconds or more, they're your captive audience. When you put them on hold, why should they be subjected to dull music or silence? Any second you don't communicate with a customer is a missed opportunity.    
Phone calls convert to 10-15x more revenue than web leads. Calls are one of the most valuable ways companies convert business to business inquiries into customers. (Source: BIA/Kelsey).
Cross-sell your products and services especially new and high margin
Promote new equipment and technology acquisitions
Explain new process offerings and capabilities
Provide tips for using your products
Reinforce your brand identity and culture
Drive traffic to your website.
Explain shipping programs.
Provide tips for using your products.
80% of customers say the experience a company provides is as important as its products and services. 
When consumers buy from your brand in 2021, they're not just purchasing a product or service — they're purchasing the experience you provide, too (source: Salesforce).
INPHO Improves the caller experience with our unique approach. Our team of professional script writers, production specialists and voice talent have spent years developing custom on-hold messages for the manufacturing industry. Let us create messages that make you wish you had reached out to us sooner.
 We know how to work with your IT and Operations Departments to get INPHO® working on your phone system with no disruption. Decades of experience working on telephone systems ensures an easy install. Through years of testing and research, we've designed a program that makes on-hold messaging effortless for you!  
INPHO® can also record your company Auto Attendant, Phone Tree and Voicemail greetings. Our experienced, professional voice talents have years of experience making polished, pleasing Auto Attendant and Voicemail Greetings. 
Let us help present a professional first impression, enhance your brand and market to your calles that are reaching out to you.
Bob Vigil, President and Owner of INPHO